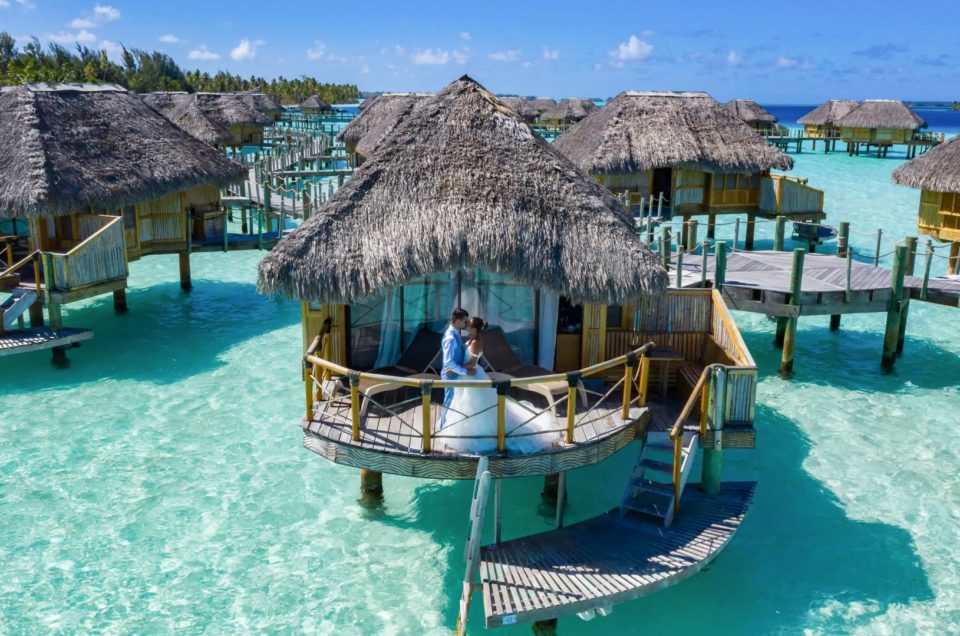 Photographer in Bora Bora, during your shooting "honeymoon" I would immortalize your complicity and your looks.
Indeed Bora Bora is "THE" destination of the newlyweds who come here to find an idyllic setting.
First of all you will find in Bora Bora some of the most beautiful hotels in the world.
Here is the list of these resorts:
Le Méridien Bora Bora. Pearl Beach Resort and Spa. Four Seasons Resort Bora Bora. Conrad Bora Bora Nui. The St. Regis Bora Bora Resort. Intercontinental Bora Bora Resort and Thalasso Spa. Sofitel Bora Marara Bora Beach Resort. Sofitel Bora Bora Private Island. Maitai Polynesia Bora Bora. Intercontinental Bora Bora The Moana Resort. Hotel Matira. Royal Bora Bora. Bloody Mary's.
However, I can also advise you the main island and its famous Matira beach, which has been voted several times among the most beautiful beaches in the world.
Indeed I assure you that the latter is a transparency that will leave you dreamy and dreamy.
So I settled here as a photographer in Bora Bora and I can immortalise your honeymoon.
But I can also produce video content to make those memories even more alive.
Possessing all necessary permissions I can perform aerial shots using drone.
Indeed I am pilot of professional drone homologated with the DGAC.
I offer you unpublished photos or aerial videos. You can come back with unforgettable memories.
I work with a lady who is also a photographer. This allows us to provide a photo and video service at the same time.
Over the years I have gained experience that allows me to provide you with a high-end service. I am at your disposal for any requests.
http://www.sebastienandrephoto.com
http://sebastienandrephoto.com/fr/contact/
---
---